Last Updated on July 18, 2023 by Nurul
Gamers, are you tired of being tethered to your desktop computer or bulky gaming laptop? Do you crave the freedom to play on the go but don't want to break the bank on an expensive tablet?
Look no further because we've scoured the market and found the best gaming tablets under $200! Whether you're a casual mobile gamer or a hardcore esports competitor, this affordable tablet has everything you need to take your gaming to the next level. This tablet has everything from high-quality graphics and smooth gameplay to comfortable ergonomics and long battery life.
So, get ready to level up your mobile gaming experience!
Comparison Table
Top 7 Best Gaming Tablets Under $200
After doing extensive research and personally testing various gaming tablets under $200, we've compiled a list of the top contenders. These tablets offer great value for the price and are perfect for gamers on a budget who don't want to compromise on performance.
Without further ado, let's take a closer look at our top picks:
1. SAMSUNG Galaxy Tab A8 Android Tablet
The SAMSUNG Galaxy Tab A8 Android tablet is a perfect choice for those looking for a gaming tablet under $200. With a 10.5-inch LCD screen, the tablet brings out the best in every moment, whether you're streaming, video chatting with friends or gaming. The display resolution of 1920 x 1200 pixels ensures that you get sharp and clear images while gaming, which is a must for any gaming tablet.
This tablet is powered by an upgraded chipset, giving your family the power, storage, and speed they need. Thanks to the 128GB storage capacity, you can easily store your files. The long-lasting battery lets you stay unplugged for hours, making it the perfect tablet for those long gaming sessions. Additionally, the fast-charging USB C port ensures that you can quickly recharge your tablet and get back to gaming.
The Galaxy Ecosystem experience is another notable advantage of this tablet. It automatically syncs everything from to-do lists to schoolwork, ensuring you always have access to the latest version of your files, no matter which device you're using. The tablet comes with Samsung Kids, a library of safe and fun games, books, and videos that are kid-friendly and parent-approved. This feature makes it perfect for kids who enjoy playing games.
Another great feature of the SAMSUNG Galaxy Tab A8 Android tablet is the Smart Switch feature. This allows you to transfer your data and favorite files from your old device to your new tablet. You can do this in three easy steps, regardless of the operating system you're using.
In terms of technical specifications, the tablet weighs 1.12 pounds and measures 6.37 x 0.27 x 9.72 inches. The tablet comes with a rear 8MP camera, making it perfect for capturing those precious moments. The tablet has an integrated card slot and a USB 2.0 port.
Pros:
Large 10.5-inch LCD screen
Expandable memory option
Long-lasting battery life
Fast charging with USB-C port
Seamless integration with other Samsung devices
Includes Samsung Kids for safe and fun children's content
Easy data transfer with Smart Switch
Cons:
Limited RAM at 3GB
No HDMI or headphone jack
Mediocre camera quality
No cellular connectivity option
No fingerprint scanner or face recognition technology
2. Lenovo – Tab P11 Plus – Tablet
If you're looking for a gaming tablet under $200, the Lenovo Tab P11 Plus is a strong contender. With an impressive 2K resolution of 2000 x 1200 and an 11-inch TDDI IPS display, you will be able to enjoy a superior streaming and gaming experience. Dolby Atmos technology delivers an immersive audio experience with crystal-clear sound across four speakers.
The Lenovo Tab P11 Plus is powered by a MediaTek Helio G90T tab octa-core processor clocked at up to 2.05GHz, allowing seamless multitasking and low lag while gaming or browsing. With 4GB of RAM and 128GB of storage, you'll have plenty of room for all your favorite games and apps. Also, the tablet runs on the Android 11 operating system, which provides you with all the latest features and security updates.
One of the notable features of the Lenovo Tab P11 Plus is its impressive battery life. You can enjoy up to 15 hours of streaming time on a single charge, making it a great choice for gaming on the go. In addition, the tablet connects wirelessly via Bluetooth and Wi-Fi, allowing you to stay connected wherever you are.
Lenovo Tab P11 Plus also comes with a 13MP rear camera, perfect for capturing all your favorite moments. It weighs just over 1 pound and has a slim profile, making it easy to take with you wherever you go.
Pros:
Stunning 2K resolution display
Dolby Atmos sound over four speakers
MediaTek Helio G90T Octa-Core processor
Ample storage with 128GB capacity
Long battery life of up to 15 hours
Cons:
No 5G connectivity
No support for pen or stylus input
3. TECLAST Gaming Tablet
Looking for a budget-friendly gaming tablet that can keep up with your fast-paced lifestyle? Look no further than the TECLAST Gaming Tablet 10.4 Inch Android 12 T40Pro Tablet. With a sleek metal body and smooth, delicate texture, this tablet is as visually stunning as it is functionally powerful.
The TECLAST gaming tablet runs on the latest GMS-certified Android 12 system, which ensures you have full control over your new apps and helps prevent data leaks. With 8GB RAM and 128GB storage, this tablet has enough space for all your files, data, and games. And with the ability to expand your storage up to 512GB via TF card (little hole on the side to bounce the tray), you'll never run out of space.
But what really sets the TECLAST Gaming Tablet apart is its impressive processing power. The tablet comes with a powerful 2.0GHz Octa Core T616 CPU that maintains excellent performance while reducing heat generation, and its Mali-G52 GPU clocks at up to 850 MHz, rendering everyday game visuals with stunning effects. Whether you're playing a fast-paced action game or immersing yourself in a cinematic movie, the TECLAST gaming tablet delivers a smooth, lag-free experience.
But it's not just about visuals. With an in-cell FHD display featuring 2000×1200 IPS resolution, the TECLAST gaming tablet presents a limitless world of incredible color and clarity, delivering an immersive movie and gaming experience with a cinematic brightness of up to 350 nits. And with quad stereo speakers that achieve clear reproduction for highs, mid-range and deep bass, this tablet brings you into an immersive world of music.
TECLAST gaming tablets also offer a variety of connectivity options around the world. Equipped with fast dual-band 2.4+5G WiFi and efficient Bluetooth 5.0, you can stay connected anytime, anywhere. And with A-GPS support, you'll enjoy fast and precise positioning.
With a 7000mAh battery that lasts all day for routine work, family entertainment, or gaming, you can enjoy uninterrupted gaming sessions wherever you go. And with 18W PD fast charging via Type-C, you can quickly recharge your tablet when needed.
Pros:
Affordable price point
Sleek and stylish design
Easy-to-use interface
Good battery life
Compact and lightweight
Cons:
Limited storage capacity
Lower quality camera
Not suitable for heavy-duty tasks
Limited connectivity options
4. ALLDOCUBE X Game Tablet PC
Introducing the ALLDOCUBE X Game Tablet PC, the perfect gaming tablet under $200. This tablet boasts an impressive list of features that will make your gaming experience more immersive and enjoyable.
First, the ALLDOCUBE X Game Tablet PC has an 8GB RAM/128GB ROM configuration, which provides enough storage for all your games and applications. Its 10.5-inch narrow bezel design offers a full viewing angle IPS display with 1920×1280 Full HD resolution that lets you enjoy stunning visuals while gaming.
Helio P90 CPU with an octa-core processor, up to 2.2GHz peak turbo frequency, powers the ALLDOCUBE X Game Tablet PC. It offers a dual-band WiFi wireless network and 5G transmission speed, providing a more stable signal. Moreover, it supports Bluetooth 5.0, which allows you to connect your TWS true wireless headset, Pogopin magnetic keyboard, and 4096-level pressure-sensitive stylus. ALLDOCUBE X Game Tablet PC comes in a package with only the tablet, and other accessories like headset, keyboard, and stylus need to be purchased separately.
ALLDOCUBE X Game Tablet PC is equipped with a 7500mAh long-lasting battery. Thanks to MediaTek P90's advanced 12nm process technology and intelligent power-saving technology, online streaming time reaches 10 hours, and local video playback reaches an astonishing 14 hours. The tablet supports 18W PD/MTK PE2.0 dual-protocol fast charging, making the tablet charging experience smoother.
ALLDOCUBE X Game Tablet PC's dual camera (5MP + 8MP) allows you to take ultra-clear photos. It uses an Android 11 intelligent AI system and adds game mode, reading mode, eye protection mode, kids mode, gesture navigation, and other functions that make your experience perfect. There is also a privacy protection function to avoid information leakage and allow you to use it safely. Built-in four-box speaker supports high volume and high-quality sound.
Pros:
Affordable
HD IPS screen
8GB RAM and 128GB storage
Helio P90 octa-core CPU
Long battery life of up to 14 hours
Android 11 OS
Cons:
Limited app compatibility
Limited graphics processing power
5. DOOGEE T10 10.1″ FHD+ Android Tablet
DOOGEE Tablet 2023, T10 10.1″ FHD+ Android 12 Tablet is a great gaming tablet option for users looking for an affordable device with advanced features. With 10.1-inch screen size and 1200*1920 pixels resolution, the tablet has crystal-clear and vivid visuals, making it perfect for gaming and video streaming; the tablet is powered by an octa-core processor, offering processing speeds of up to 1.6 GHz, making multitasking and games seamless.
The DOOGEE T10 Android tablet has an impressive storage capacity of 15GB RAM and 128GB internal storage, making it easy to store all your photos, games, music, videos, and eBooks without worrying about running out of space. The device can support up to a 1TB microSD card, providing even more storage options.
One of the features of this tablet is its TUV certification, which ensures that it reduces blue light damage to the eyes by 58%. This makes it an excellent option for users who spend long hours on their devices, especially gamers. Additionally, the tablet's dual speakers and T-Color 2.0 color optimization technology make for an immersive sound experience.
The DOOGEE T10 tablet also comes with Google's Wide vine DRM at L1 certification, which lets you download and watch encrypted video apps like Netflix and Amazon Prime Video. The tablet supports 2.4G/5G WiFi, Bluetooth, and GPS, making it easy to connect to the Internet and other devices.
The tablet is lightweight, weighing just 1.26 pounds, making it easy to carry on the go. It has a sleek and modern design with a silver finish that makes it stand out. The DOOGEE T10 Android tablet is an excellent choice for users looking for a gaming tablet under $200, as it offers excellent features and performance at an affordable price point.
Pros:
FHD+ display
Ample storage with 15GB RAM and 128GB storage (expandable up to 1TB with microSD card)
High-performance Octa-Core processor
Dual speakers for an immersive audio experience
8300mAh battery for long-lasting use
Cons:
No cellular connectivity, only WiFi
An average rear camera resolution of 5MP
Relatively heavy at 1.26 pounds
6. Dragon Touch Notepad K10 Tablet
The Dragon Touch Notepad K10 Tablet is a powerful and sleek tablet perfect for gaming enthusiasts on a budget. Equipped with a 64-bit quad-core processor that can run up to 1.3GHz, this tablet delivers a fast and smooth performance that can handle any app or game you throw at it. With 2GB of RAM, you can experience fast app launches and smooth multitasking, making it perfect for gaming.
This tablet runs on the latest Android 10 operating system and is GMS certified, which means you get blazing-fast speeds and access to all the latest features and apps available on the Google Play Store. With 64GB of internal storage, you have plenty of room to store your favorite games, movies, music, and apps. And if that's not enough, you can expand the storage up to 128GB via a microSD card slot.
The Dragon Touch Notepad K10 tablet boasts a 10.1-inch advanced IPS display with a resolution of 800×1280 pixels that delivers a richer color display and finer picture quality from all angles. With Auto Eye-Care mode, the backlight optimizes and adjusts so you can read easily even at night.
This tablet is designed for ultimate entertainment and comes with dual speakers that offer crystal-clear sound quality for your music, movies, and games. It has a dual-Wi-Fi mode that provides 2.4GHz and 5GHz options for network connectivity, ensuring you get a high-speed Internet connection wherever you go.
A standout feature of the Dragon Touch Notepad K10 tablet is its micro HDMI interface, which allows you to connect the tablet to your TV and enjoy your favorite movies and TV shows on a big screen. With an 8MP rear camera, you can take stunning photos and videos and easily capture all your special moments.
Pros:
Powerful quad-core processor
Large 64GB storage capacity, expandable up to 128GB via microSD
IPS display
Dual speakers
Dual Wi-Fi mode provides both 2.4GHz and 5GHz network
Micro HDMI port
Cons:
Only 2GB RAM
Average battery life of 5 hours
7. TECLAST M40S 10-inch Android 5G Dual WiFi Gaming Tablet
TECLAST M40S 10 Inch Android 5G Dual WiFi Gaming Tablet is the perfect device for gamers who want an immersive experience. With a large storage capacity of 4GB RAM and expandable storage up to 1TB, this tablet is perfect for storing all your favorite games, videos, music, e-books, online courses and more. The tablet body is only 9.3 mm thick and weighs only 527 grams, making it easy to carry on business trips or long journeys.
The tablet features a 10.1 inch high-resolution 1920*1200 Full HD glass touch screen, which provides a wide field of view and comfortable viewing experience with its 16:10 screen ratio. The Mali G52 3EE 2 core display chip supports Disney Plus, Prime Video and Netflix HD video, allowing you to enjoy your favorite content with stunning clarity. With a dual camera system of 2MP and 5MP, it's easy to enjoy shooting and video calling anytime, and the wireless screen projection feature makes it easy to connect to a big TV.
TECLAST M40S 10-inch Android 5G Dual WiFi Gaming Tablet has an 8-core UNISCO T610 processor, a high-powered processor with an A55 architecture core, and AI computing performance improved 6 times. The 8-core CPU supports up to 1.8 GHz frequency and has advanced graphics processing capabilities, enabling low power consumption and low heat generation while improving various functions for light operation and high-speed processing. 6000mAh large-capacity battery gaming tablet and excellent management allow you to enjoy videos, and games, watch e-books and listen to music for a long time without worrying about time. The USB-C connection makes charging easy and fast.
TECLAST M40S Android 11 tablet is equipped with a new generation of Android 11 system, and new functions such as bubble function, device control, and screen recording allow you to operate the tablet more easily. You can access all your favorite apps like Prime Video / Disney Plus / Line / Netflix / YouTube / Facebook / Twitter from Google's GMS Certified and Google Play Store. You can use the app comfortably. This Google tablet also has GPS functionality, and you can use Google Maps by downloading offline maps on your tablet.
Equipped with a SIM card slot, this 4G tablet supports 4G mobile communication and 4G/LTE (B41, B5, B1) to achieve simultaneous calls and internet access. The WiFi model tablet supports WiFi connection at 2.4GHz+5GHz with low radio interference, stable connection, and high-speed communication. The latest Bluetooth 5.0 connectivity is compatible with all your favorite accessories. The TECLAST M40S 10-inch Android 5G Dual WiFi Gaming Tablet comes in a gray color and weighs 2.02 pounds. Package dimensions are 12.64 x 7.24 x 1.46 inches.
Pros:
Large-capacity storage, with 128GB of internal memory and support for up to 1TB of expandable storage
High-resolution 10.1-inch screen with a 16:10 aspect ratio and Mali G52 graphics chip
Powerful 8-core UNESCO T610 processor
Android 11 operating system
Dual 4G LTE and Wi-Fi connectivity
Cons:
Limited camera capabilities
It may not be compatible with all mobile networks or SIM cards
Best Gaming Tablet Under $200 Buyer's Guide
Are you on a tight budget but still want to enjoy gaming on a tablet? Look no further because we've compiled a buyer's guide to help you find the best gaming tablets under $200.
1. Screen Size and Resolution:
Screen size and resolution are important factors to consider when looking for a gaming tablet. You want a screen that's big enough for immersive gameplay but not cumbersome to hold for long periods of time. Look for tablets with a screen size between 7 and 10 inches and a resolution of at least 1280×800 pixels.
2. Processor and RAM:
A powerful processor and sufficient RAM are essential for a smooth gaming experience. Look for tablets with at least a quad-core processor and 2GB of RAM.
3. Storage:
Storage is another important factor to consider when looking for a gaming tablet. You want enough space to store your games, music, videos, and other files Look for tablets with at least 16GB of storage and make sure it has a microSD card slot for expandable storage.
4. Battery Life:
Long battery life is essential for uninterrupted gaming sessions. Look for tablets with at least 6 hours of battery life.
5. Gaming Features:
Look for tablets with gaming features like high-quality speakers, responsive touchscreens, and powerful graphics processors.
7. Brand and Customer Support:
Choose a reputable brand with a good reputation for customer support. Check out online reviews to see what other customers are saying about the tablet and brand.
8. Price:
Finally, set a budget for your gaming tablet and stick to it. There are plenty of good options under $200, so you don't have to break the bank to enjoy gaming on a tablet.
Frequently Asked Question
Are gaming tablets under $200 still capable of running the latest games?
Answer: Yes! Many budget-friendly tablets can still run the latest games, but you may have to compromise on graphics quality and settings.
Do I need to buy additional accessories?
Answer: It depends on your preference. While some tablets come with built-in speakers and accessories, you may want to invest in headphones or a gaming controller for a better experience.
Can I use a gaming tablet for under $200 for other purposes besides gaming?
Answer: Absolutely! Many gaming tablets under $200 have versatile features and can be used for activities such as video streaming, Internet browsing, and e-book reading.
Conclusion
You don't have to spend much time to find a great gaming tablet. With a budget of less than $200, you can still enjoy an immersive gaming experience with impressive graphics and smooth gameplay. By considering factors like processor speed, ram, and display quality, you can easily narrow down your options and find the perfect gaming tablet that fits your needs and budget. I hope our recommendations can satisfy your requirements.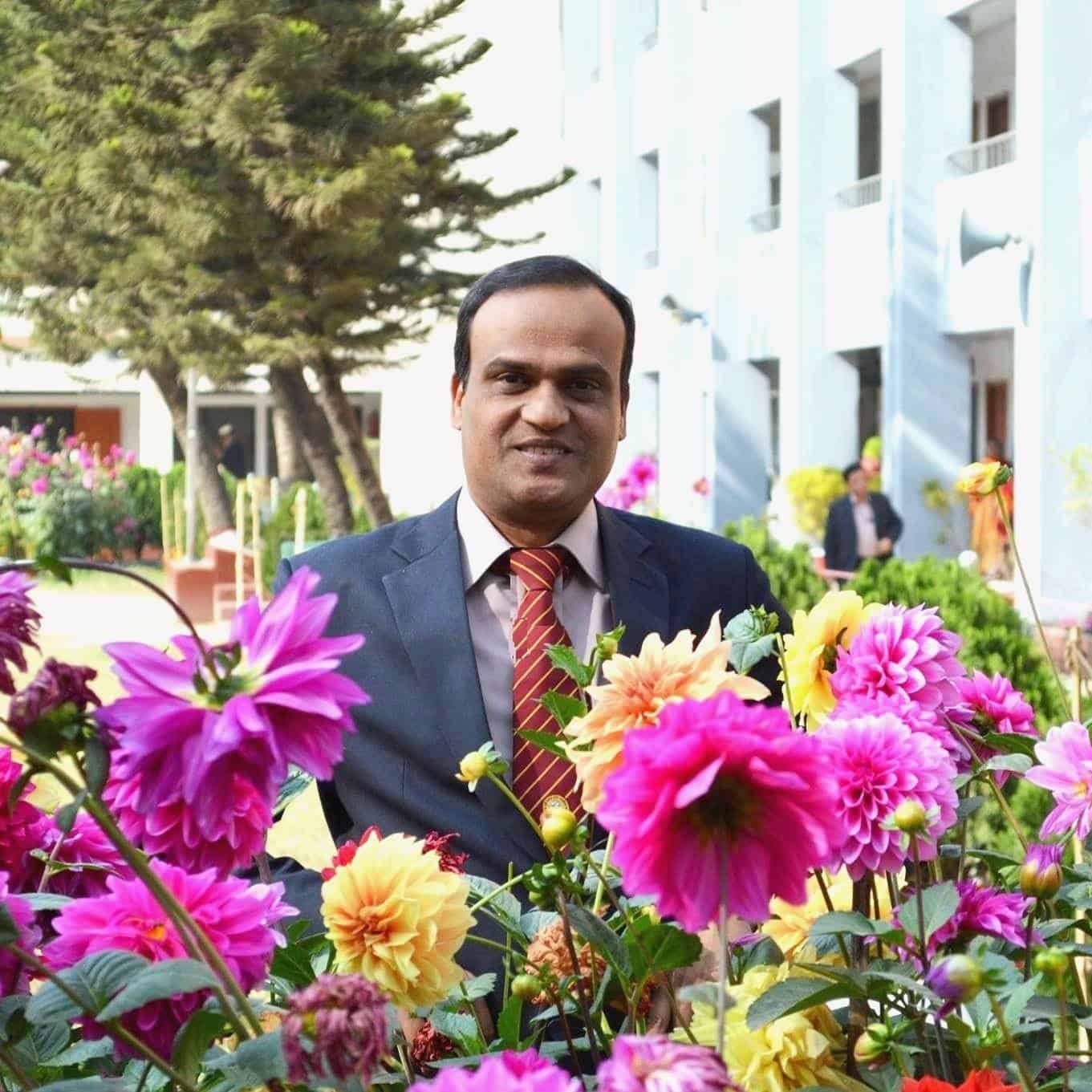 Hi, I'm Nurul! I love touching the latest gadget, unboxing them, and even smelling them! In this blog, I will share all my experiences. Hope you get the right idea about all kinds of gadgets from this blog.