Last Updated on January 11, 2023 by Nurul
The high technology advancement today has made a lot of tablets be manufactured. Hence, they are flooded in the market. This is one of the reasons choosing the best aviation tablet has become a challenge. The buying task is even tougher if it is your first time buying this gadget. But now that you are here have peace. You are at the right place.
After thorough research, I came up with a list of the top 4 aviation tablets you can get today. I urge you to go through their reviews, pros, and cons to help you choose what suits you best. But, if you don't find any from the list, use the buying guide below to make the right buying decision.
Best Aviation Tablet Quick Review
The right aviation tablet to settle for should have enough RAM and storage for faster operation, a stunning display and processor, and a long battery life. From the list, I recommend you buy the 2021 Apple iPad Mini. It is a powerful gadget that will not frustrate you. Besides the compact size, it is versatile, portable, powerful, and with great design.
#1) 2021 Apple iPad Mini (Wi-Fi + Cellular, 256GB)
Check out this product on Amazon
Even though the 2021 Apple iPad Mini (Wi-Fi + Cellular, 256GB) might look small, don't allow that to fool you. There are countless features and power in the pocket-sized frame. Typically, the previous generation mini used to top the list. However, when Apple gave this little tablet a severe makeover in 2021, the price, capabilities, and specs increased. It is the best aviation tablet you need to buy with confidence.
The gadget features a gorgeous 8.3-inch liquid retina display. Besides, it has small surrounding bezels because Apple removed the home button and replaced it with a touch ID sensor in the power button.
Its compact size and light weight are other things that make it a plus as an aviation tablet. The device measures 195-4mm x 135mm x 6mm and weighs 297 g. Therefore, you can move with it from one place to another without complaining that it is taking up much of your space.
Another amazing thing you will love about this gorgeous tablet is the ultra-wide camera. This allows you to enjoy countless ultra-wide front cameras and center stage. You can shoot vivid photos and record 4K videos with the device. Besides, the 12 mp wide back camera allows you to scan a document effortlessly.
Under the hood, the tablet has an A15 Bionic driving. Therefore, you will not lack power on this iPad. You can be assured that all recent apps will fly on this amazing device. The device supports the 2nd generation Apple pencil that attaches magnetically and charges wirelessly. Also, it comes with a colorful smart folio whose role is to protect the iPad mini and fold it into a stand.
Pros
Powerful.
Apple Pencil support.
Lightweight.
Portable.
Durable design.
User-friendly.
Versatile.
Cons
No smart keyboard support.
#2) SAMSUNG Galaxy Tab S7 11-inch Android Tablet
Check out this product on Amazon
If you want the best aviation tablet with powerful capabilities, I recommend buying SAMSUNG Galaxy Tab S7 11-inch Android Tablet. This amazing gadget has a dual-camera system with an 8-megapixel ultra-wide angle and a 13-megapixel main shooter lens. Also, a bundled S pen is included to allow you to take notes on the tablet when it is asleep.
The galaxy tab s7 is the best you need to buy if you want an aviation tablet with a great design. This tablet allows you to enjoy Bluetooth and Wi-Fi connectivity.
The device has a stunning IPS LCD that supports a 120Hz refresh rate and offers vivid colors. Those videos with HDR support are going to look great on this tablet.
The screen of this device feels and responds fast. On the other hand, it has a battery with excellent life. This android tablet also has Akg quad speakers with Dolby Atmos surround sound.
Furthermore, this is an 11-inch android tablet with 6 GB RAM and 128 GB storage. It is an excellent tablet for aviation as you can enjoy 2560 x 1600 resolution.
The magnetic dock for S-pen is another great feature of this product. While the S7 features the same port as an S-pen, the front-facing camera is more prominent. You can use the feature to unlock your tablet by showing your face.
Pros
Small size.
They are built to last.
Vibrant and colorful screen.
Big RAM.
15-hour battery.
Cons
#3) All-new Fire HD 10 Tablet
Check out this product on Amazon
One of the things you will love about this tablet is that it is bright and responds fast. It is a big gadget with 10.1 inches LCD display and thick bezels on the top and bottom. Thanks to the manufacturer, the 3G RAM allows it to have a powerful performance.
This is the best aviation tablet, as you can use it on the go. It has a powerful battery that allows you to use it for 12 hours nonstop. Hence, regardless of where you are, you can browse the web over Wi-Fi, listen to music or watch videos.
The device uses a USB-2.0 port to charge. Also, it has a power button, two mic holes, a volume button, and a 3.5 mm headphone jack. When you hold the tablet in the portrait orientation, you will see a microSD card slot at the top right. The card slot can hold up to 1TB of extra storage.
At the end of the tablet, there are two inbuilt speakers. When using it, make sure you use the audio side sticks upwards. Otherwise, the sound will not reach the ideal volume.
The tablet also features Alexa, which connects you with entertainment, information, and people who greatly matter to you with your voice. Gladly, Alexa can help you to play music, and videos, open apps, send messages, and make calls. Also, the app allows you to access compatible smart home devices.
Pros
Energy efficient.
Quick response.
Brighter display.
Privacy guaranteed.
Kid-friendly.
Cons
#4) Lenovo- Tab P11 Plus Tablet
Check out this product on Amazon
Lenovo- Tab P 11 Plus is a well-rounded gadget with an excellent display, processor, and long battery life. Besides stylus support, it is available at an affordable price. As a second screen and as a universal remote control. If you have kids, don't hesitate to buy them this device. The product is considered the best aviation tablet because of the following amazing features.
In terms of the display, the tablet has an 11-inches display with an 82% screen-to-body ratio and 1200 x 2000 pixels resolution. Adding the display to the Dolby Atmos quad speakers will offer you an immersive multimedia overall experience.
The tab has a storage capacity of 128GB and 6GB RAM. Hence, it provides enough storage for your things and performs fast. The Lenovo tab p 11 plus features an aluminum-alloy design with a dual-tone finish. An optional keyboard is also present with the device.
This best tablet for Garmin pilots features a Li-Po 7700 MAh non-removable battery. The battery life is solid; it can last a day without charging it again. It can go for 11-12 hours when you use it nonstop.
The tablet is versatile; you can use it when traveling, as a distraction-free work device, or family device. For aviation purposes, this is a perfect gadget for that because it is lightweight. It only weighs 1.08 lbs. Its sleek design also makes it a plus for traveling because you can easily store it in your laptop bag or backpack.
Moreover, the device has a 13MP main camera with a wide lens and auto-focus. A LED flash feature is also present in the main camera. On the other hand, it has an 8MP camera with fixed focus.
Pros
Perfect display.
Strong battery life.
Good processor.
Good for note-taking.
Kid-friendly.
Cons
Does not have a headphone jack.
Why do pilots need an iPad?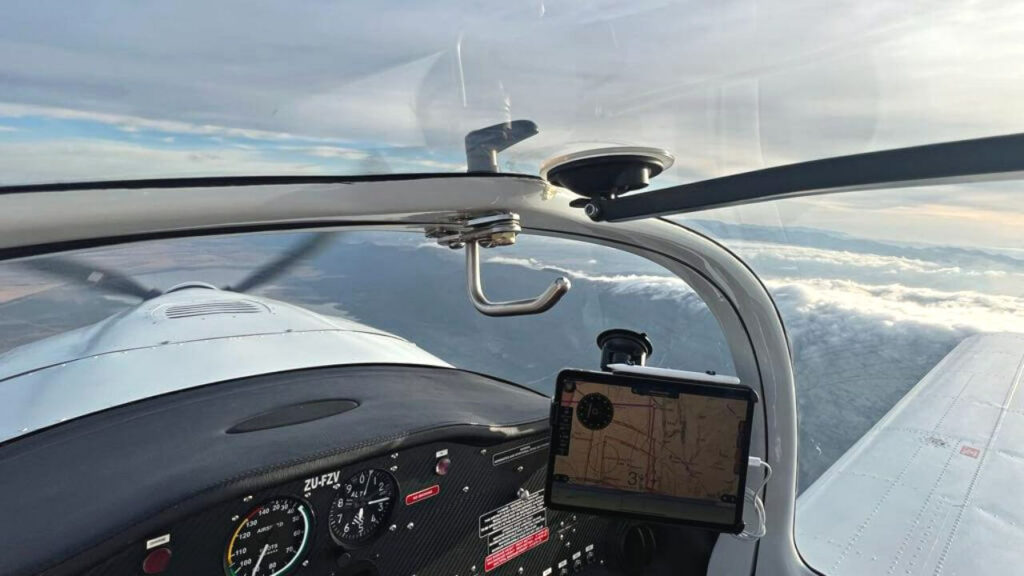 It is not a wonder that nowadays, pilots use iPads in the cockpit. This is because of the benefits they offer. Following is a few of them.
1. Electronic charts
No pilot will love carrying around a 35-pound flight back, filled with charts and books to each flight. Having an iPad in a cockpit is a plus because you will eliminate all these charts. Even though these charts can work as backups in the airplane, an iPad helps eliminate unnecessary paperwork.
2. Accuracy
The truth of the matter is that electronics happen to be more accurate than humans. And because an iPad is one of them, you can be sure it will do real work. It is a must for pilots to update paper charts, procedure manuals, and company operations. When done by hand, this can be time-consuming. Besides, they can make errors as the work involve adding or deleting many pages from manuals.
Gladly, you can easily download all the up-to-date information on your iPad with a touch of a button. This gives a pilot enough time to do other things than catching up on crew rest.
3. Better communication
Most of the companies find an iPad an ideal gadget for use in interacting with other pilots. Also, the iPad can help them track flights, check their schedules, or get a pre-downloaded operations manual once required. They can send emails or access the company's contact information on the same device.
4. Extra resources
Pilots must pack a flat bag with all the items needed in the cockpit. The resources might sometimes not fit in the bag because they are countless. Therefore, they are required to choose the most important ones and leave the others. An iPad is helpful in this case as it will hold numerous resources. For instance, it will contain weather updates, flight planning tools, aircraft performance calculations, and checklists.
5. Reduced weight
At times, the paper flight resources and charts are weighty. This is mainly when an airplane has three crews or more. Having less weight is a plus because the aircraft will burn less fuel. Also, the cost for operators is going to be less.
Garmin pilot vs. Foreflight
Countless apps are specifically meant for use by pilots today. Some are free, while others are paid. If you are an experienced pilot, you must have settled for one. If you are new to aviation, choosing the best app to use in the cockpit might be tough.
Many pilots are confused about which app is best between Garmin pilot and ForeFlight. These two apps are mainly considered by countless pilots and are updated throughout the year with novel features and advancements.
The mission of the two apps has grown from an electronic chart display to an integrated avionics system. Hence, they are in a better state to do more than most certified avionics. Furthermore, they provide the most comprehensive collection of connectivity choices. A few of them include engine monitoring, flight plan syncing with panel-mount avionics, satellite messaging, SiriusXM, and ADS-B.
Gladly, Garmin pilot and Foreflight contain all the features and capacities to make you feel right at home. They both meet the needs of a student pilot who is learning how to fly and that of a professional pilot who is flying turbine airplanes. Moreover, the apps have grown to provide international chart and trip support.
Best Aviation Tablet Buying Guide
You cannot rush to pick any aviation tablet you find in the market. Make sure you pay attention to a number of factors before making purchases. A few of the features are as follows.
1. Display
The display is the first essential factor to consider when looking for the right aviation tablet. Make sure you only settle for a tablet that will offer you a natural viewing experience. Furthermore, the display must be eye-friendly.
2. Camera
At times, you will be required to take videos and photos. Hence, you need a tablet whose camera quality is high. It is advisable to go for one with dual camera features. This is because you need to use the front and rear cameras.
3. Processor
Choose a tablet whose processor performs is well-performing. Failure to focus on this can make you encounter issues when using the tablet. A tablet with a quick processor of not less than 1.5 GHz is the best.
4. Speakers
When buying a tablet for aviation, the speaker is another perfect factor you need to keep in mind. Choose one with a stunning and well-performing speaker.
5. Storage and Ram
Like in a smartphone or a laptop, powerful RAM allows you to do any aviation tasks quickly and smoothly. Therefore, take your time to look for a tablet with massive RAM. You cannot separate RAM and storage. The best tablet you need to settle for aviation should have big internal storage, which is expandable.
In addition to the above factors, ensure you only pay attention to other features such as portability, durability, and cellular connection system.
Frequently Asked Questions (FAQs)
Is 64GB iPad enough for ForeFlight?
You can use Foreflight on a 64GB iPad. However, be aware you will be limited in the geographical data amount you can download. Furthermore, you will not have a lot of room left for other things like movies or music.
Can a pilot use an Android tablet?
For aviation purposes, most of the pilots out there use an iPad. On the other hand, some prefer Android tablets. This is because they provide better value for money.
Why get the best iPad for pilots?
The practicality of an iPad is why many people consider it a navigation tool. This gadget can replace about 25 pounds of paper charts used by pilots. Such papers include taxi charts, minimum equipment, policy manuals, navigation charts, approach plates, and aircraft flight manuals.
Do pilots have to buy their iPad?
Before you acquire a private pilot license, it is worth buying an iPad. But, it is not recommendable to get the instrument rating without an iPad. Using an iPad for instrument training makes it easier for student pilots.
Can you use an iPad during takeoff?
An iPad should remain in Airplane Mode, but onboard Wi-Fi is going to be permitted where available. Voice communications and cellular calls remain prohibited when the plane is airborne. Unless these changes are implemented, your iPad should be off before taking off and landing.
Conclusion
Aviation includes several activities like aerial photography, aerobatics, air charter, and many more. Hence, you must get the best aviation tablet. From the guide above, you have no excuse for not having the right tablet for that. Feel free to choose one from the list. I have done thorough research about them, and I can, with a lot of confidence, guarantee you that they can give you an excellent experience. But, if you don't find a suitable one from the list, please use the buying guide before making purchases. Happy Shopping!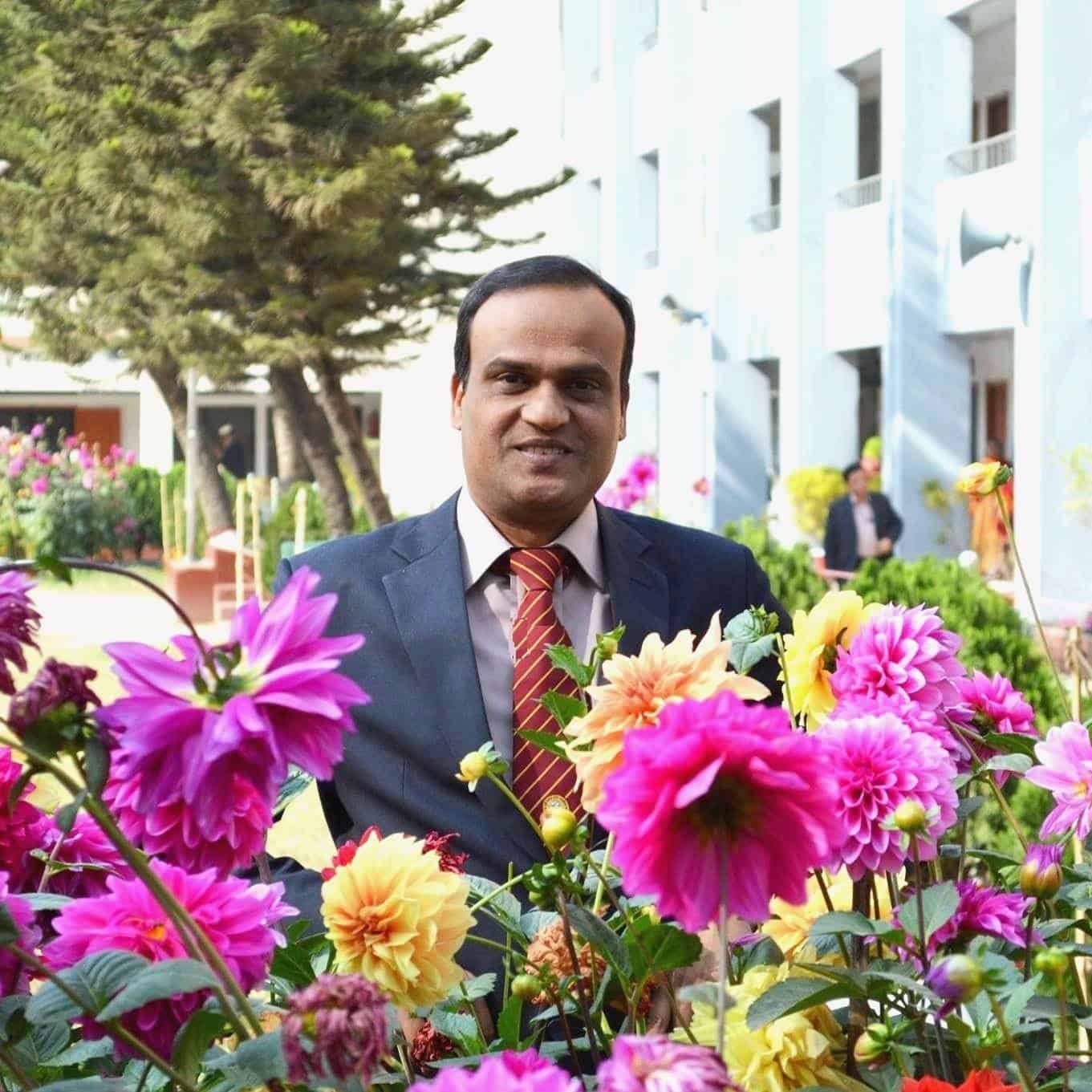 Hi, I'm Nurul! I love touching the latest gadget, unboxing them, and even smelling them! In this blog, I will share all my experiences. Hope you get the right idea about all kinds of gadgets from this blog.