Last Updated on January 17, 2023 by Nurul
Do we have the best tablet for the vision impaired? Absolutely yes. However, being visually impaired means that the ability to see has decreased to a certain level. The cataract part of the eye is the one that is affected, causing the vision to be blurred.
A tablet with a simple magnifier and an audio labeler can do reading, checking emails, and browsing the web more accessible. Getting tablets for low vision with screen reader support can significantly benefit.
Not many tablets have been developed for such situations. Still, you can find that some developers, e.g., Pramit Bhargava developed the Louie app, which enables visually impaired persons to use apps with voice commands.
Specific inputs and output devices are of great help to visually impaired people. The device includes Brailed keyboard and a braille display device.
They do play a significant role in their daily use of technology. They also need to communicate and get information from different sources on the internet.
Low-vision tablets have tools that can assist the user in accessing the device. The tools include screen magnifier software, Vinux for Linux Users, screen reader software, and Social Media Photo Annotations.
We will review five devices that can be of great help to vision-impaired persons.
Best Tablet For Vision Impaired:
Features and Specifications of different tablets and iPad
1. Samsung Galaxy S6 Lite
Face recognition
S6 Lite has face recognition features. It's responsive; as soon as you power on the tablet, it opens up immediately.
It doesn't matter what orientation angle you hold the tablet; You can hold it in a landscape position and still unlock it.
Screen Display
Samsung Galaxy has a 2000 x 1200 pixel display. The tab has a screen inch of 10.4, thus creating a good view of the image from any angle.
Processor
The Samsung Galaxy has a processor of 1.7GHZ, which is a good processor for an android tablet.
For visually impaired persons the Samsung Galaxy has an excellent tablet to use for visually impaired persons because it can run the apps and software required by particular users without any hiccups.
S- pen
The Galaxy pen brings out a great drawing and writing experience, with no lagging at all when it comes to palm rejection and no need to worry about it. You can rest your palm on the screen, and no interference in any way.
The pen magnetically sticks to the tablet firmly, thus creating a strong connection. How is the pen charged? The Samsung pen is charged when the pen's point faces downwards with the tip facing away from the camera.
The tip of the pen can last 2-3 years. But this depends on how you get to use it. The less you use it, the more it stays for longer.
2. Lenovo Tab M10 Plus
Audio
Lenovo M10 Fhd plus has two stereo speakers with absolute serial separation, making the sound quality acceptable.
It has 2X side speakers with Dolby Atmos dual microphones, thus creating a clear sound. The Lenovo M10 is great for people with vision-impaired disabilities because they will be using the speaker to give commands to the device.
Navigation Bar
The navigation bar helps to revert from the physical buttons previously set. Choose the settings option and later display an after selecting the navigation bar and develop according to your desired locations.
Battery life
Lenovo M10 has good battery life. Lenovo can go for a day without recharging it after doing heavy work all day.
Two hours are enough to get the tablet fully charged, and the tablet is ready for use again.
Performance
M10 ta has an excellent performance; it has a CPU of 2.3GHZ, making it a content consumption device, but it's not a good gadget for gaming.
Storage
Lenovo M 10 has a storage of 2GB RAM which enables the tablet to open multiple tabs on Chrome without any delays.M10 is expandable up to 256GB with a microSD card.
Operating System
The excellent Lenovo M10 operates on an Android system. Being an Android system is a good tablet for the blind because an app like VoiceOver can be installed directly from the play store and assist the device user.
3. New Micro Surface Pro X
Styling
The Micro Surface Pro X is a two-in-one tablet. You buy the tablet, and then later, if you want the keyboard, you get the chance to choose the keyboard you want to attach to it.
You can get a keyboard with the pen, but if you are not interested in the pen, you can go for a keyboard with no pen attached.
Processor: The Surface Pro processor is a significantly modified and revised version of Qualcomm's Snapdragon 8cx processor. It's a seven-nanometer chip, meaning very little, thus no need for a fan to cool it down.
Connectivity
The Surface Pro X has the snapdragon x24 modem. However, allowing the Surface Pro X to remain ultra-thin and provide multiple – gigabit download speeds via wifi or sim card.
It helps you be productive anywhere you are, anytime, as long as you have access to mobile data or wifi signals.
Graphics and Entertainment
Micro Surface Pro X can play 4k HDR content, and one can connect two monitors and work with them simultaneously via a wire.
Battery and Efficiency: There is no fan inside the Micro-Surface clearly shows that battery consumption is very minimal to last up to 13 hours.
4. 2021 Apple iPad
Anti-reflect coating
The coating reduces the reflection from 3:1 compared to other tablets and smartphones in the market. They also have a resisting layer of fingerprints.
Magnifier.
The Apple iPad has a magnifier that uses the camera to increase the size of any physical object you point out. This will make the words more prominent and clear.
Apple is the best iPad for visually impaired users as it has a category for Low Vision users where you require to adjust the iPad to VoiceOver mode.
Software
The iPad is run on an iPad OS which can be used in various ways. This includes robust support for the trackpad or the mouse device, you can place widgets on the screen for easy access, and multitasking features are available on the iPad OS software.
Has iCloud folder-sharing support
The iCloud folder makes it easier to share folders from the iCloud account, just like how you share files on a drive. This is an essential and valuable feature for impaired motor skills.
Power Adapter
The Apple iPad has a new version of the adapter, which charges the iPad fast than the previous one. Having a good character can save you a lot of time.
5. Dragon Touch NotePad K 10
Micro HDMI output
The Dragon Touch has a micro HDMI output slot. This is where you can slot in an external output for a display or even a tv, thus giving out freedom for productivity or using it for gaming and entertainment.
Micro USB
On the micro USB port, you can connect the gaming pad and have the gaming experience on the Dragon Touch tablet. But heavy gaming will experience some hiccups.
Display resolution
Dragon Notepad K10 has a resolution of 800 x 1280 IPS. This is an exemplary display as it has a perfect view of images from all angles and the colors are bright for a person with vision impairment to use the tablet.
The operating system
Notepad K10 uses the Android system to operate. This is a suitable tablet for visually impaired users because the user can download valuable apps on the play store to use the tablet just like any other person.
Processor
Dragon Notepad K10 has a solid and powerful processor of up to 1.3GHZ and a quad-core of 64 bits, thus loading apps and gaming playing so fast.
Buyer's Guide
Before purchasing a tablet or making an order, there are factors that you need to put into consideration.
Size
The size of the tablet matters a lot. The bigger the screen, the better for you, as you will have a clear view of what is displayed on the screen. If you are a fan of watching movies, you have a tablet with a big screen.
Display
As a low-vision tablet user, you need to buy a tablet with a good resolution for better lighting and brightness.
Storage capacity
You require a tablet with enough storage space, and if it has an expandable slot, the better. Visually impaired people need to download various applications from the play store to assist them in downloading essential apps for them.
Speed
If you want a tablet for gaming, get a tablet with a high processor that won't lag as you enjoy gaming.
For a visually impaired user, a tablet with a good performance in processor, the device is going to respond quickly to the instructions given.
Why Do You Need a Tablet for the Visually Impaired?
As a person who is visually impaired, you need to be informed and stay up to date with the events and news that are emerging every now and then.
You may be lucky to have an assistant who is available for you every now and then, or you may lack one. But many people rely on the internet for information.
Getting the best tablet that can help you access the internet is of great advantage. With a good tablet, you can install applications that can help you in making calls, surf the internet, etc.
Some developers have come up with apps such as Be my eyes. This is an application that is accessible on both android and ios.
How does the app work? The app connects the visually impaired person with a sighted volunteer.
The sighted volunteer receives the call using the rear-facing camera to help the person read or identify colors.
Frequently Asked Questions
Q: Can tablets be used with assistive technology for vision-impaired individuals?
A: Yes, many tablets offer built-in assistive technology features such as screen reader software and adjustable text size and contrast to help with navigation and reading. Some tablets also support external assistive technology devices such as braille displays and screen magnifiers.
Q: Are there tablets specifically designed for vision-impaired individuals?
A: There are some tablets that are specifically designed for vision-impaired individuals, such as the HumanWare BrailleNote Touch and the Optelec Clearview C. These tablets feature braille displays and other assistive technology features to help with navigation and reading.
Q: Can tablets be used with hearing aids?
A: Yes, many tablets are compatible with hearing aids and can be used with them. Some tablets also offer built-in assistive technology features such as closed captions and text-to-speech to help with communication and access to information.
Q: Are tablets affordable for vision-impaired individuals?
A: The cost of tablets can vary widely depending on the model and features you are looking for. Some tablets, such as the Amazon Fire HD 10, are more affordable and offer a range of assistive technology features for vision-impaired individuals. Other tablets, such as the Apple iPad, can be more expensive but may offer a wider range of features and support for assistive technology devices.
Conclusion
Visually impaired people are part of society, and they should be treated like any other person. They also need to access the internet and perform their daily tasks anytime, anywhere.
We have a variety of tablets, but there are tablets that best suit your ability as a visually impaired person. In our article today, we have reviewed some of the best tablets for vision-impaired people, and from that, you can make a good choice out of the 5 listed devices above.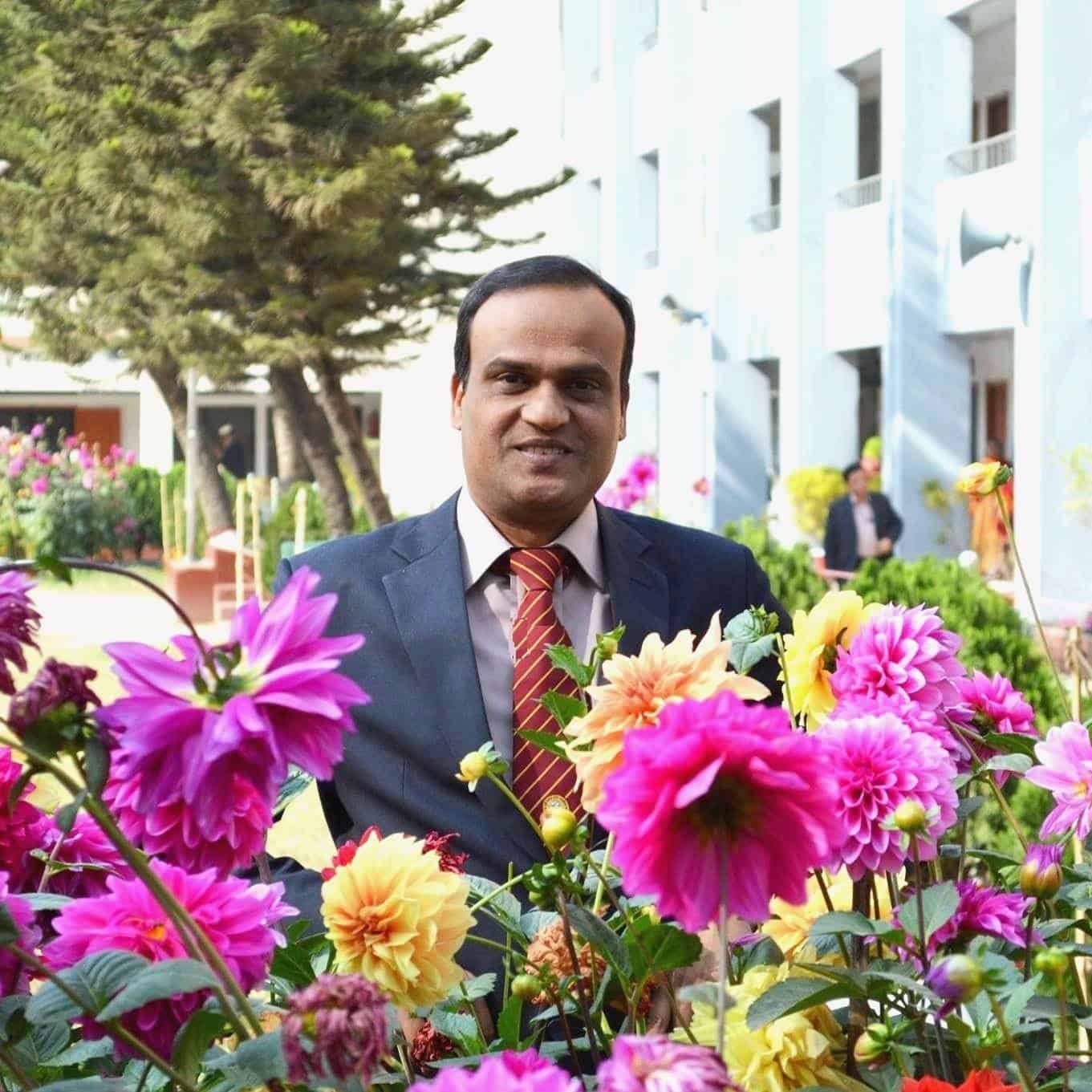 Hi, I'm Nurul! I love touching the latest gadget, unboxing them, and even smelling them! In this blog, I will share all my experiences. Hope you get the right idea about all kinds of gadgets from this blog.